Welcome to Sunday is Quote Day
I absolutely love quotes, in fact I think I might be getting a little obsessed with them. They can be so powerful and life changing.
Let's have some 'Blogging' quotes

"Breathe. Know that the Internet has no eraser."
Blogging is the new poetry
Your blog is your unedited version of yourself.
"Don't focus on having a great blog. Focus on producing a blog that's great for your readers."
All blogs have one faithful reader at least - Google bot
A blog is merely a tool that lets you do anything from change the world to share your shopping list.
A novice blogger knows he can write about anything. A verteran blogger realizes he shouldn't.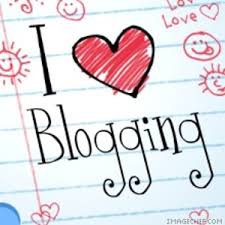 Do you have a favourite quote, comment below and share it with us xx